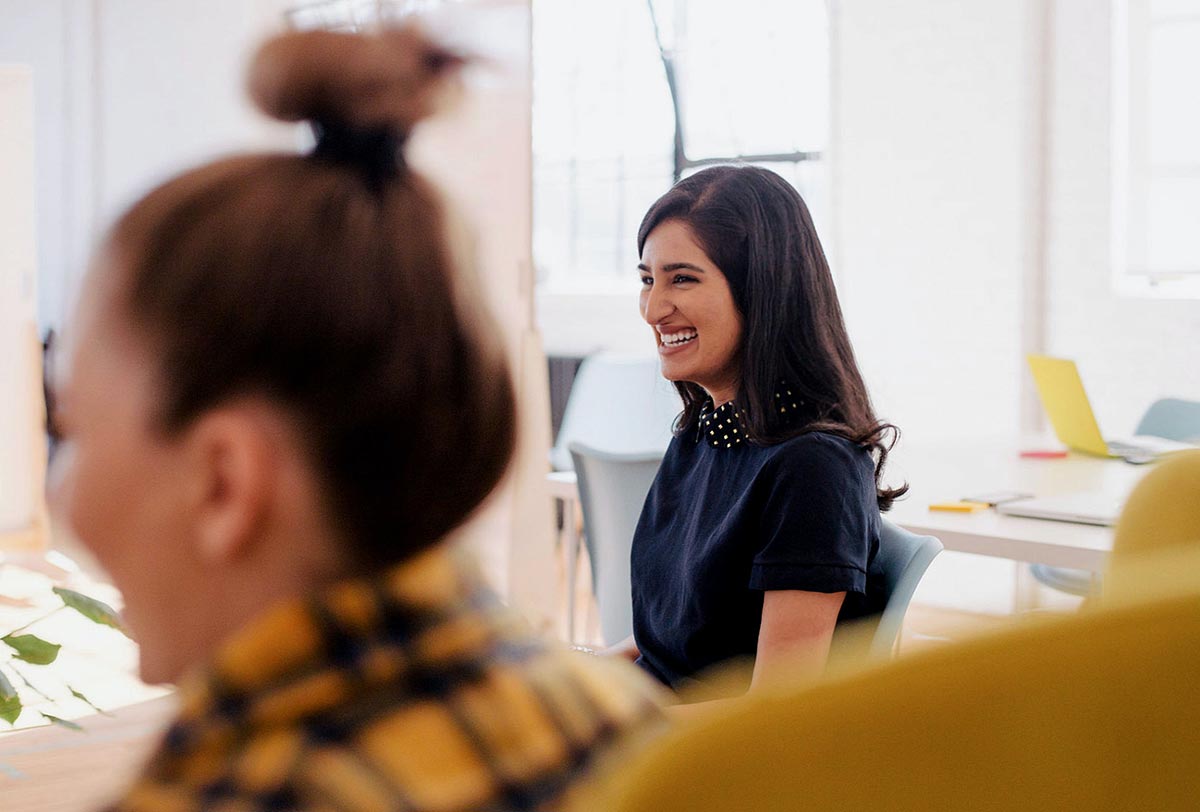 Employer Branding Services & Solutions
We've designed our employer branding solutions to make investing in and standing up a positive employer brand an easy, cost-effective process.
How does your company establish itself as an employer of choice to today's talent?
We help our clients attract the talent they need by establishing an attractive employer value proposition (EVP) and enhancing the candidate experience.
Then we focus on sustainability by helping our clients optimize cost-per-hire (CPH), reduce employee turnover, Improve employee engagement, and enhance the employee experience. All to make your company an irresistible place to work.
---
Our Employer Branding Solutions
Corporate Image Makeover
Ideal for organizations looking to leverage their teams and brand image to close more business and win more clients.
Employer Brand Strategy
Work with our team of strategists and creatives to craft an employer brand strategy designed to tackle your organization's unique challenges.
Corporate LinkedIn Profiles
Maximize the influence of your team's LinkedIn presence while elevating your organization's brand image to your customers.
---
How do we unlock growth through employer branding and recruitment marketing?
Today's talent market is as competitive as it has ever been. Despite global economic uncertainty, businesses are posted 'For Hire' signs left and right – all needing talent to fill vital, mission-critical roles to help the business survive and thrive.
Our blend of digitally-driven and creative strategies to recruitment marketing and employer branding establish our clients as the best-in-class places to work – crucial in today's competitive hiring environment.
The best talent will only work at organization's that they deem as relevant, important, and supportive of their personal and professional goals.
Backed by insights from more than 20 years of executive search, digital marketing, career services, and market research experience, we pride ourselves on delivering creative and pragmatic solutions to the unique requirements and concerns of our diverse clients.
---
Our Latest Thinking
---
What employer branding problems do we solve?
• How do we unlock our employer brand through online reviews of our employee experience?
• How do we lower our cost per hire for new employees and improve our employee onboarding experience?
• How do we stand up a leading employer value proposition (EVP) and stand out in our industry?
• How do we attract more qualified, higher quality candidates to our open job opportunities?
• How do we expose the great job opportunities that are available at our organization to a greater pool of talent?
• How do we engage our employees to improve company culture especially during work-from-home times?
• How do we unite all of our employees around a new brand strategy for our organization?
• What is the best way to showcase our team to improve our chances of winning clients and driving business results?
---
Employer Branding Services We Offer
Brand Audits
Looking to invest in your organization's employer brand? A comprehensive brand audit is a great place to start. Our team will conduct a data-driven deep dive into your firm's current state – through surveys, on-site interviews, and branding analysis – identifying areas of improvement and opportunities for better results. Our team will also provide competitor benchmarking so your organization understands the competitive landscape.
Employer Value Proposition (EVP)
DevelopmentAn essential aspect of building a positive employer brand is to fully understand your organization's employer value proposition (EVP). What makes your organization different as an employer? Where are your core competencies? What can be promoted? We will analyze and guide your organization's EVP development efforts – and assist with messaging frameworks, visual direction, activation planning, and on-going maintenance.
Reputation Management
As an employer, your reputation is everything. In fact, 52% of job seekers admit to reviewing Glassdoor prior to making an employment decision. More than 79% of job seekers use social media to scout a company before accepting an offer. Our team will develop a reputation management plan for your organization that encompasses social strategy, content management, and internal / external initiatives to ensure that your organization's reputation is managed is a sustainable manner.
Recruitment Marketing Plans
Attracting the right talent at the right time is pivotal to an organization's long-term success – and developing sustainable programs that your organization can use is important. Our team will develop sound recruitment marketing plans – which are easy to follow and sustainable – so your organization can have full confidence in attracting, engaging, and ultimately, hiring the right candidates.
Internal Employee Appreciation Plans
A solid employer branding strategy starts with understanding and appreciating your current team members. Don't have employee appreciation programs in place currently? Our team will work with your organization to design and implement sustainable employee appreciation programs that invite your team members to go 'above and beyond' while receiving recognition and incentives that are shareable.
Content Creation & Social Strategies
There is no better way to reach out to future employees than through engaging content and social media. Close to 80% of all job seekers will vet a company's social media presence before accepting a position. Our team will craft a comprehensive content and social media strategy that leverages your current employee appreciation programs and showcases your organization in the best light. We help you get noticed.
Employer Brand Consultation
Whether your organization is analyzing your current employer brand or looking to take the next steps in developing a more attractive employer value proposition, our team can help. With an employer brand consultation, our team will dive into the current state of your organization's employer brand and develop an action plan to help take your employer brand to the next level.
Employer Branding Presentations
Have our team of employer branding and recruitment marketing experts present at an upcoming conference or talent acquisition event. Thought leaders on the employer branding space, our team can customize and develop custom presentations geared towards the goals and aims of your conference or event.