Thoughts & Insights on Employer Branding, Recruitment Marketing & Brand Strategy
Listen to our latest insight on employer branding and recruitment marketing.
Subscribe to receive new insights as soon as they are released.
Employer Brand Strategy & Marketing Tactics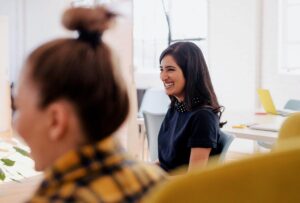 Learn How Your Company Stacks Up Against The Competition
The DAGGERFINN Employer Brand(Ability) Index monitors & benchmarks more than 500 companies, tracking 125 data points across the 5 pillars of employer brand.
Talent Acquisition Dynamics
Growth & Development Planning
Employer Branding Recruitment
Employer Value Proposition
Employee Experience Surveys
Employer Branding Insights
Employee Development Programs
Recruitment Best Practices
Employee Turnover Reduction
DAGGERFINN is a leading employer branding, digital marketing, and growth strategies firm.